Thanks for your interest in our services. We'd like to help and assist you for all of your real estate needs. Please feel free to call us at the numbers indicated at the right or email us using the form provided below. Our mail is picked up regularly and we will respond immediately.
We are looking forward to be of service to you.
Your personal information will always remain confidential. We will never share it with any third parties.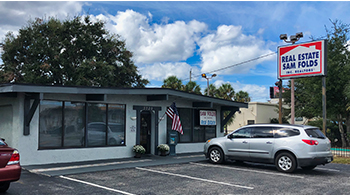 space
Sam Folds Inc., REALTORS®
3720 Kori Rd.
Jacksonville, FL 32257

space
Contact
office: (904) 268-0268
fax: (904) 292-2049